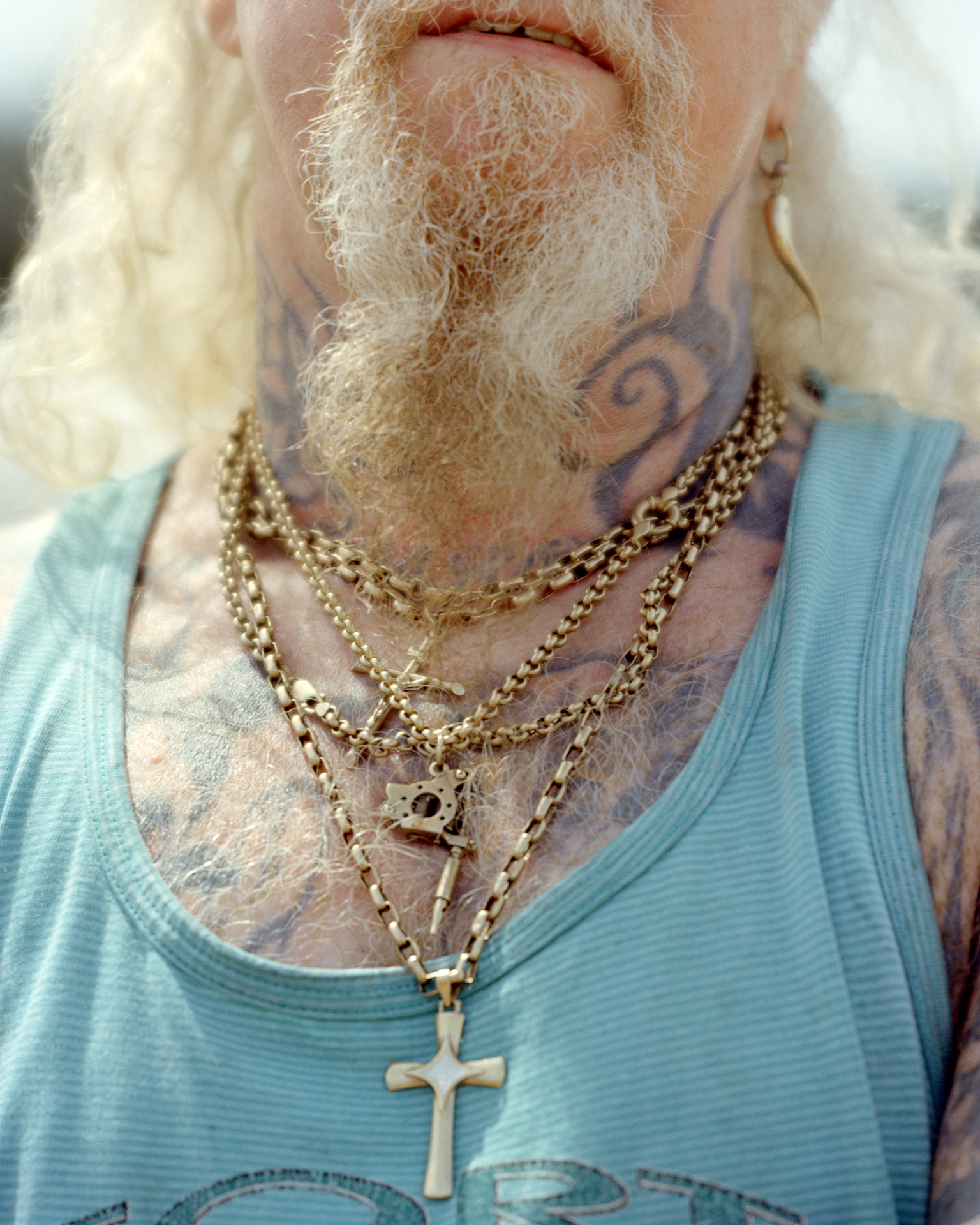 Within the US, the American Dream has long passed,
becoming corroded and toxic through endless
interpretation and dilution. An ideal of continuing metamorphosis and distortion of which many
have rejected. However, in Europe there is still an
allure for some who seek to transcend the monotony
of daily life by embracing romanticised narratives
and clichés.

Alongside our positioning in Europe post Brexit, the
American 2020 election and its impact on the UK, we
see further complexities to our so-called 'special
relationship' making questions around identity relevant.
During uncertain times and amongst the deep-rooted pervasiveness of western individualism and popular
culture, the desire to retreat into worlds of fantasy can
offer sanctuary for some.

The Flesh & the Fantasy explores British individuals
and communities who adopt alternative lifestyles and
asks what it means to appropriate additional cultural
traits whilst maintaining a sense of identity, belonging, community and home.